Poppers is a magic product to awaken the senses, stimulate sexual desire, disinhibit the most shy and give a real energy; Very widespread since the 1960s, its mode of consumption has evolved a lot in recent years; We deliver today our best secrets to consume it in the safest and most effective way possible!
No, we do not drink his poppers and we do not spread it under the armpits 😂
Here are our tips to enjoy it safely: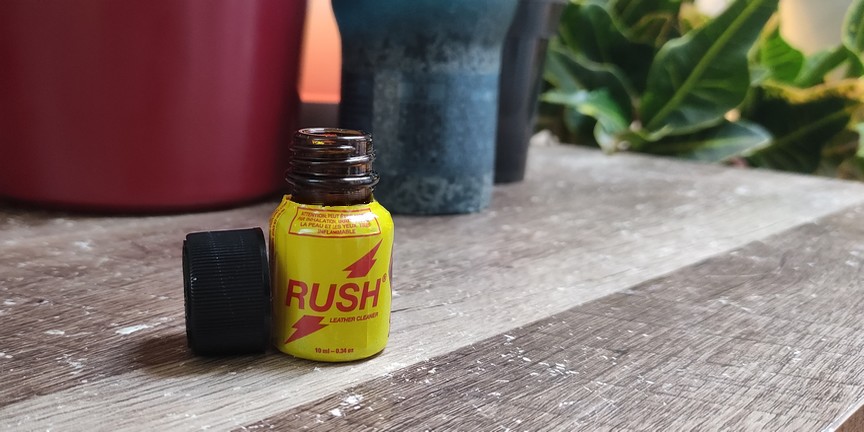 Ambient Poppers
This method of use simply consists of opening your bottle of Poppers and placing it in a corner of the room so that the fragrances can circulate in the room and create a torrid and sensual atmosphere.
The advantages of this method?
No risk of spilling the precious liquid and running out of stimulant for your next sessions ( although we advise you to always have several vials to vary the pleasures; Especially since at the price or we offer them, it's pretty easy to have his little collection 😉)
You keep your hands free and you can dedicate yourself totally to your partner(s) or your activity(ies) 😉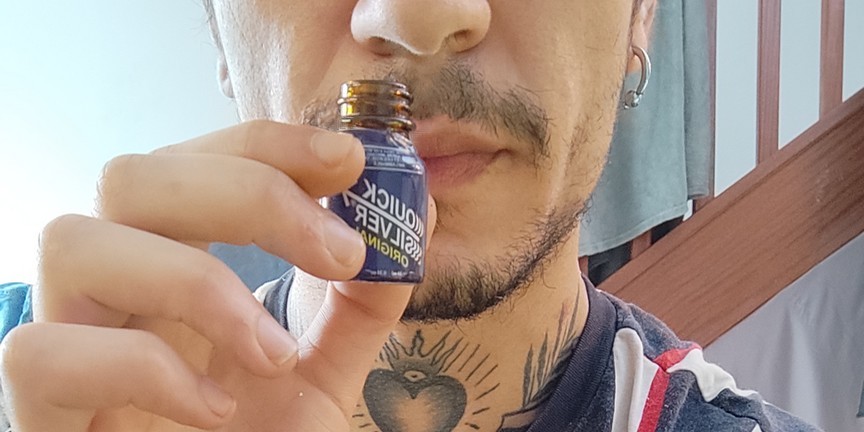 Poppers by close inhalation
This is the method everyone knows and is by far the most popular due to its speed and intensity of effects!
Approach the bottle from your nose and sniff a few puffs through each nostril, taking care not to smear any liquid on your skin: it's a trip to the 7th heaven guaranteed in less than a minute 🚀.
This method is also a good way to create a moment of complicity with your partners or with your fiesta friends, by having the reflex to offer them a little snort: sharing a good time with friends is not only sharing a drink or a cigarette, it is also sharing your poppers 🖐
Safe+ inhalation poppers
Here's a little tip for anyone who loves to snort their vial of Poppers straight from the source but doesn't want to stain their sheets or smear it on their noses (warning to the clumsy and those who enjoy [very] rowdy parties):
Slide a cotton ball into the neck of your popper vial and wait for it to soak in, once it's ready you can snort directly from the neck, the liquid being retained by the soaked cotton ball, which limits the risk of splashing!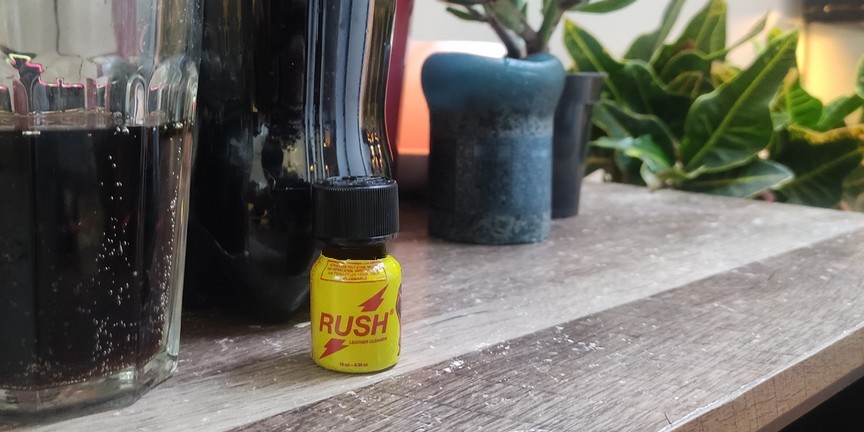 Poppers to Coke
Take a glass, pour one shot of Poppers for every 10 shots of Coke (or any soft drink: the important thing is the bubbles). Put a coaster on the glass, shake lightly, and remove the lid then inhale. Optimal effect guaranteed ….. Warning, this method is reserved for an informed public; And above all: never drink the coke with poppers, throw away the mixture after use;
This method will boost the effects of your Poppers, and make it even more powerful. The effects will last longer. However if you are asthmatic, or new to Poppers this method is strictly forbidden.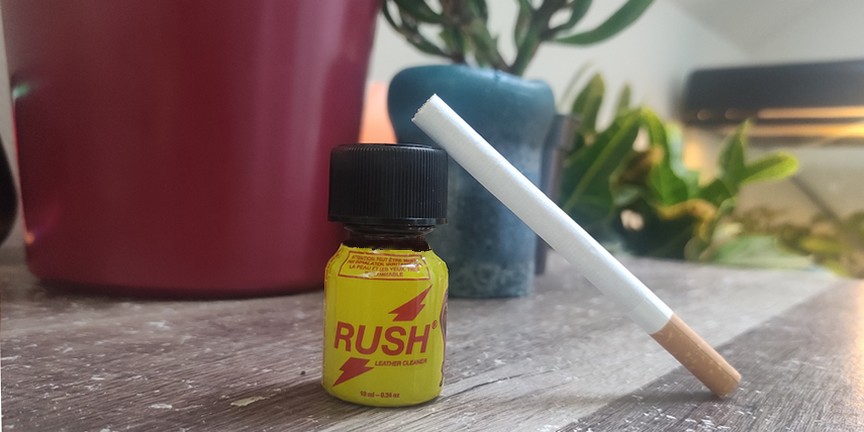 Poppers to cigarettes
This practice is dangerous, which is why we strongly advise against it;
The principle is simple: you dip a cigarette into your vial of Poppers, then "smoke" it (but without lighting it, as Poppers are highly flammable); this means inhaling the vapors through the filter.
The effects of this totally unadvisable method: strong hot flashes, laughter, more intense effects
Of course we advise you against all modes of use such as ingestion, transfusion 😂 etc. … Follow our guides and you exploit the full potential of our poppers, but safely, and you will ask for more 😉
See you soon
In case of an accident, or if someone is not feeling well after taking Poppers, we remind you of the useful info:
http://www.drogues-info-service.fr
Emergency number: 0800 23 13 13 (8am to 9pm, free call from a landline).
As a reminder:
Do not multiply inhalations in a short period of time (risk of overdose)
If you get a headache and/or dizziness, stop inhalation and go breathe fresh air
Never use poppers near a flame. The product is highly flammable
Avoid contact of the liquid with mucous membranes, especially the nose, mouth and eyes. This may cause burns and/or dry skin